Reservations
View reservations graphically using the Occupancy Map and access all the information you need from here …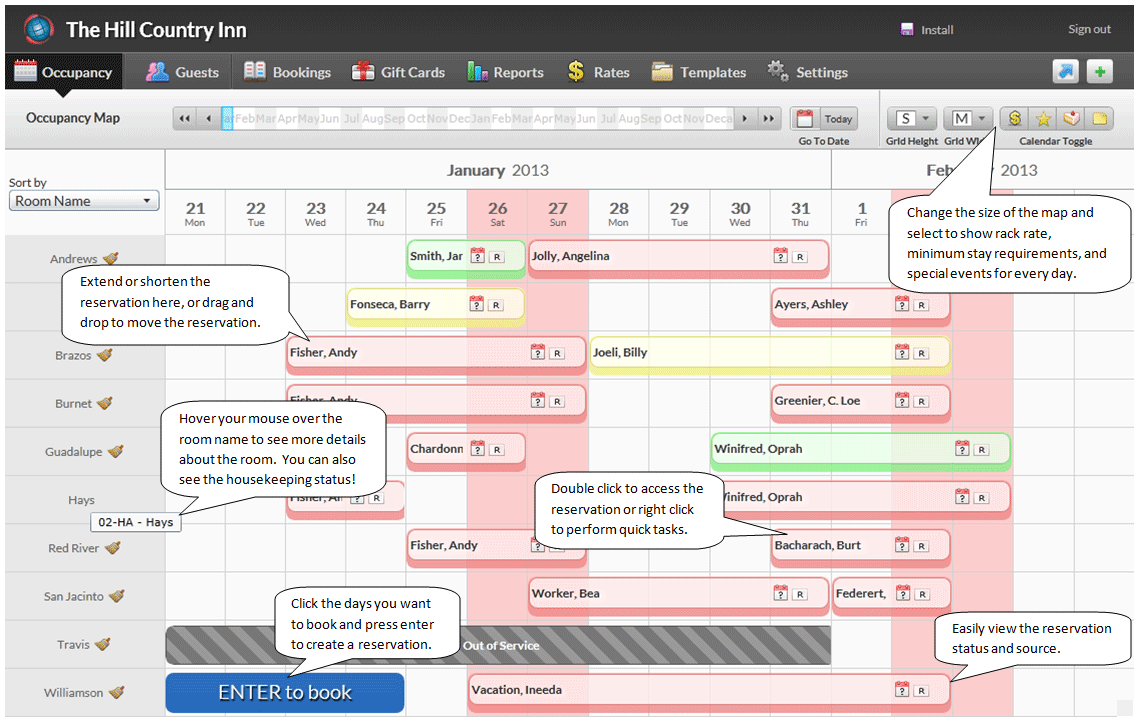 You can also view reservations in a list format by selecting the Bookings tab …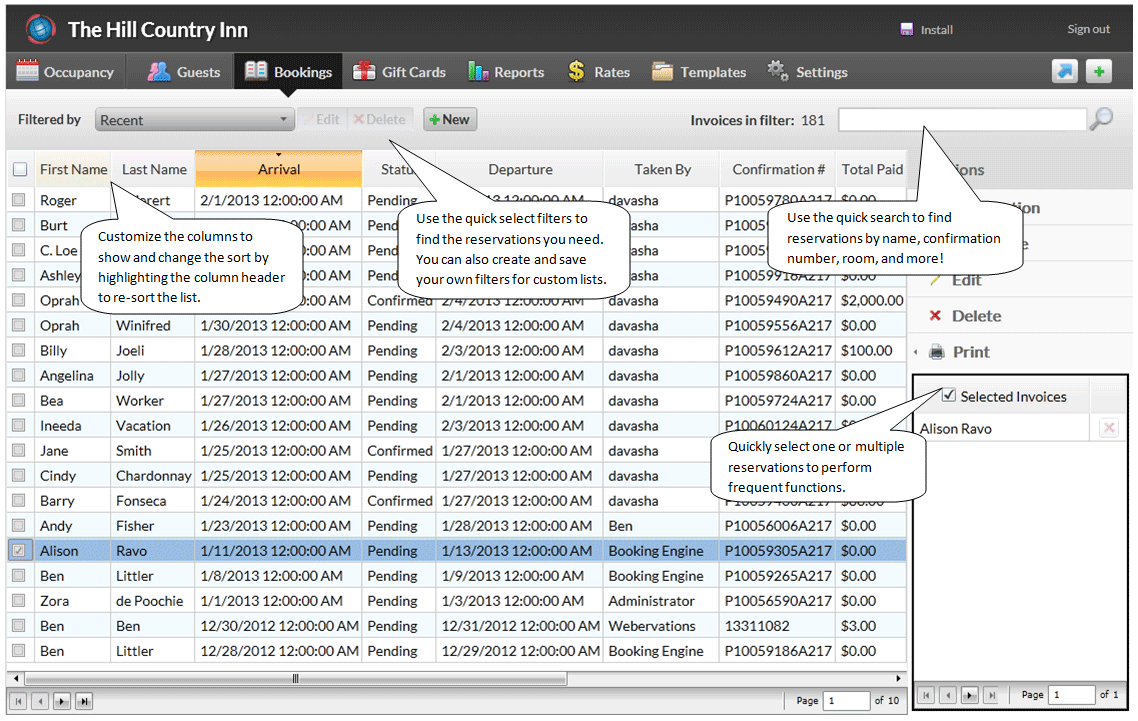 Edit a reservation to see all the details of the reservation and perform functions from here too!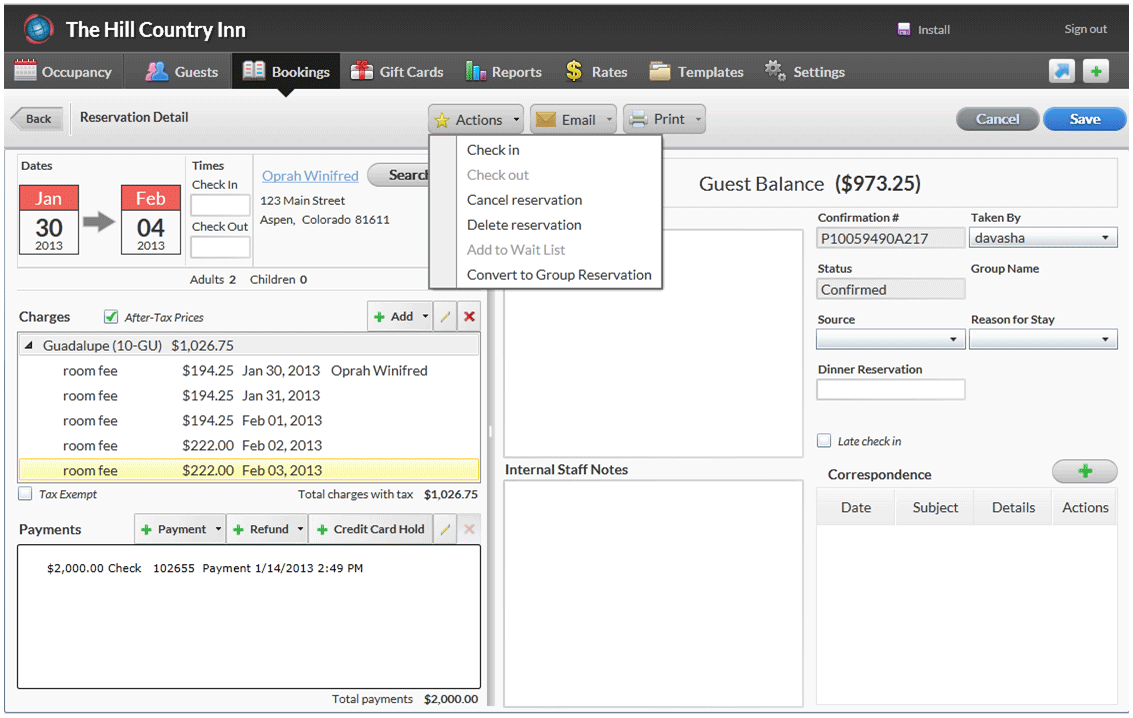 ---
Guests
Easily search, filter, email, or create marketing lists by selecting the Guests tab. You can save customized lists too!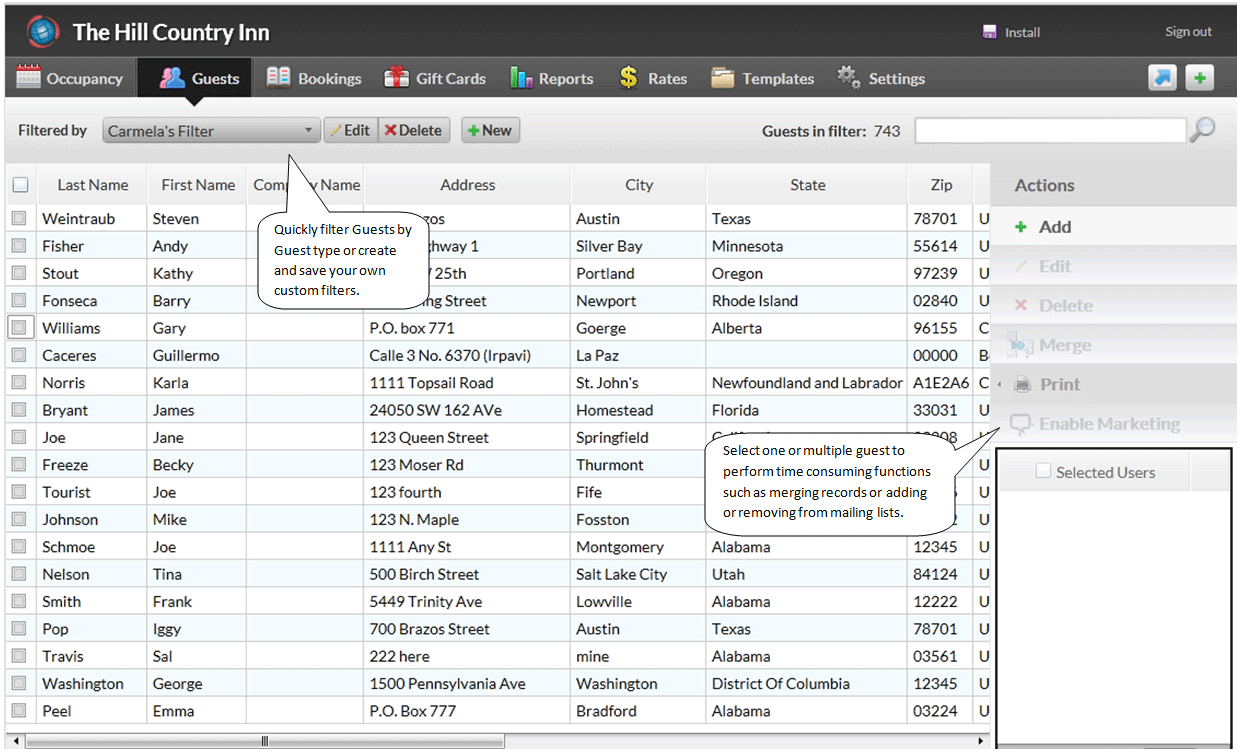 ---
Online Reservations
Take reservations from your website, from online reservation partners like BedandBreakfast.com, and GDS partners like Expedia, Hotels.com, and many more. Everything is seamless and managed within the software, so there is no extra setup or worry about double bookings.
Guests can view real-time room availability on your website. Rate information, room descriptions, and photos upload directly from RezOvation Web and are updated to your website immediately. Change your rates and they will be updated in just moments!
You can choose to integrate RezOvation Web or the Booking Engine into your website using a standard availability search or a best-in-class availability calendar, or you can place an embedded calendar anywhere on your site.
View all integration options >>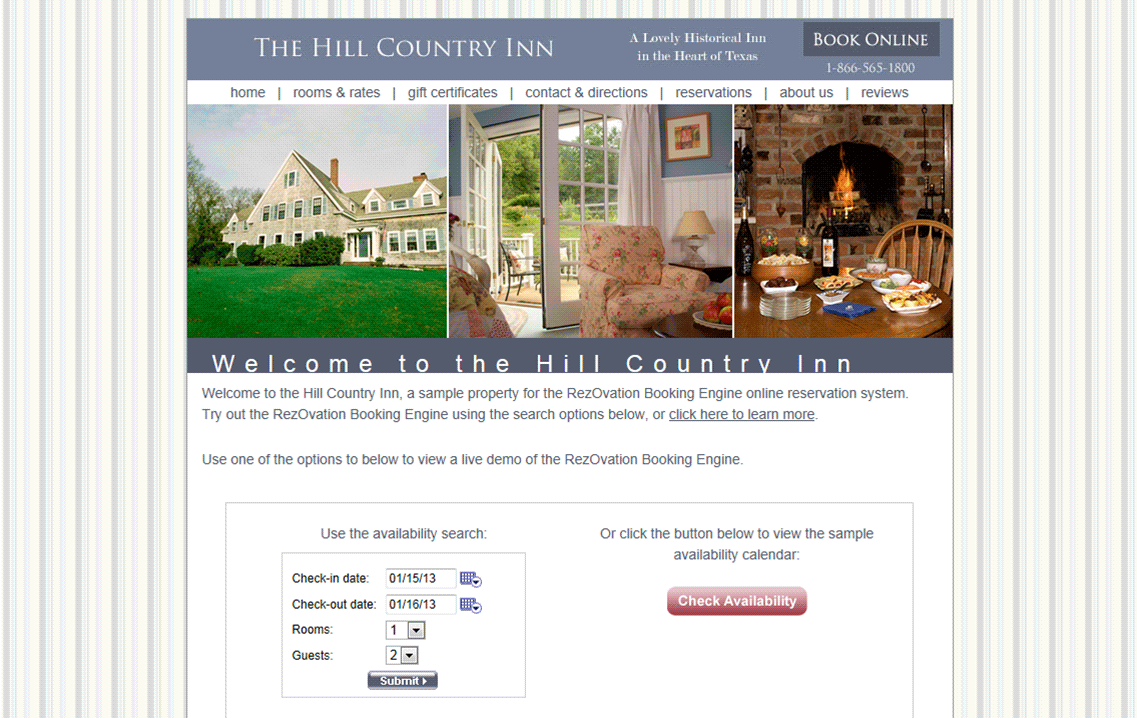 Once a guest selects their dates of stay, they can view all available rooms along with pictures and descriptions.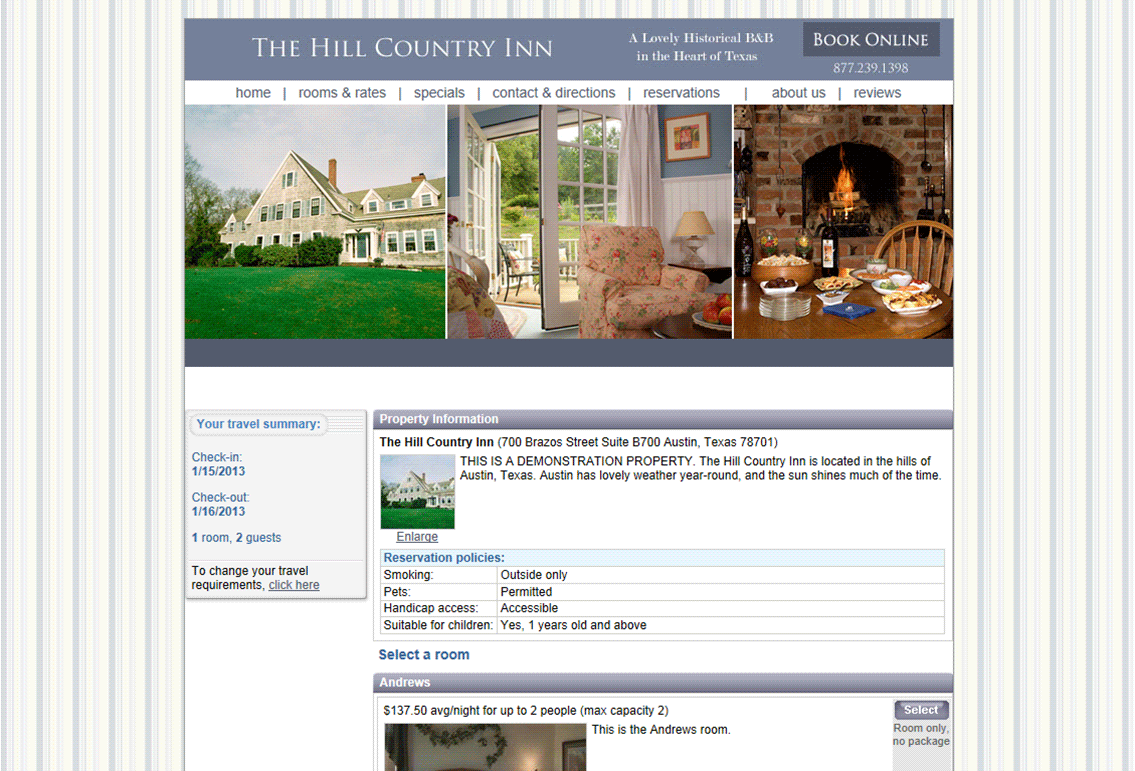 When the guest books a room, you have the option to automatically charge a deposit to their credit card, offer additional services, and redeem promotional codes.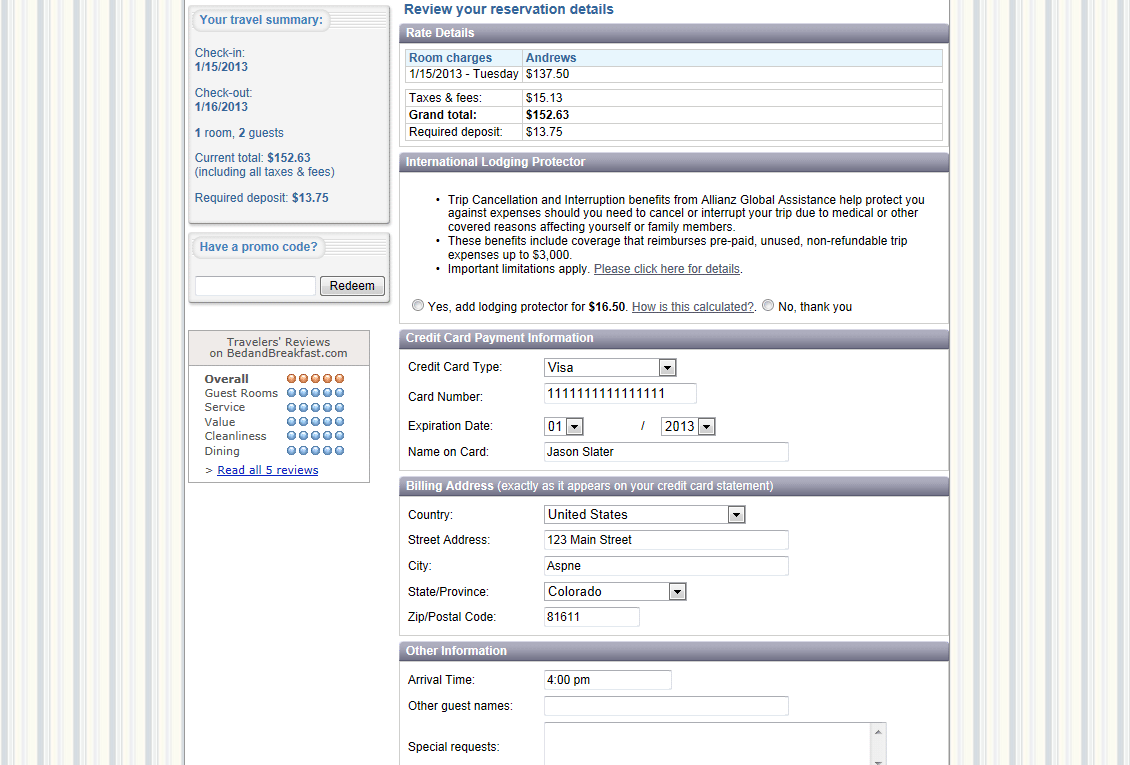 The reservation is confirmed and the guest is sent an email.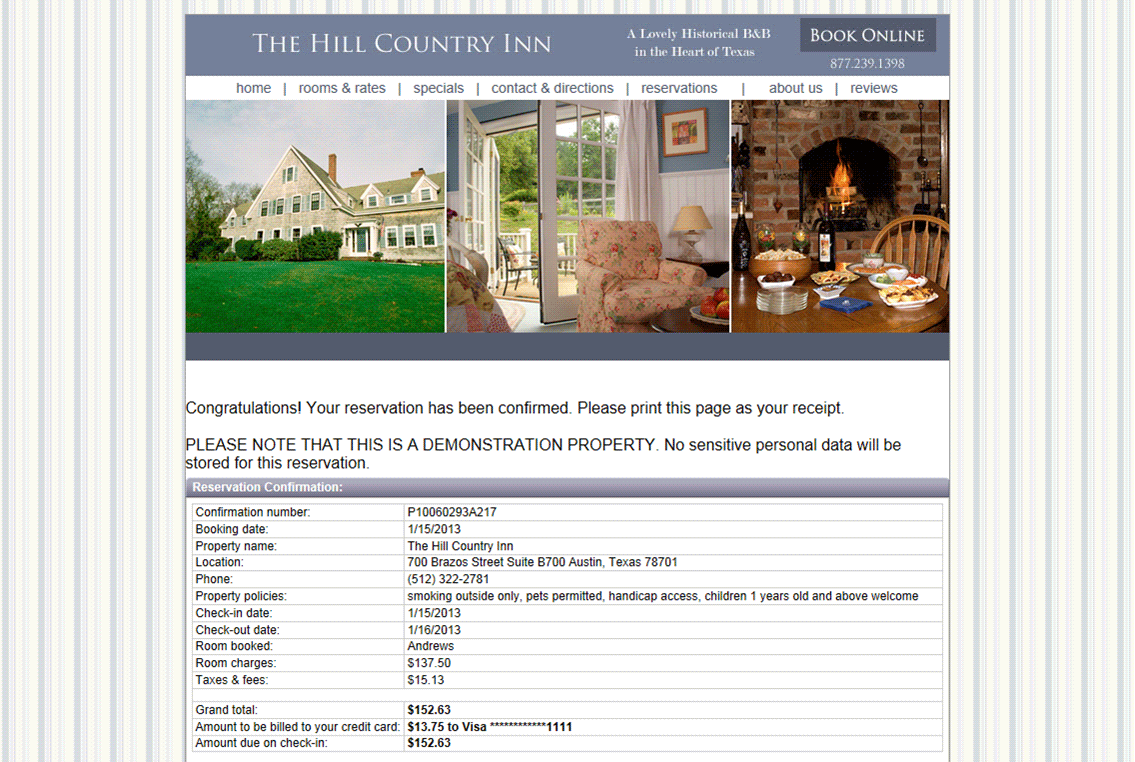 And the reservation shows up in your RezOvation software immediately!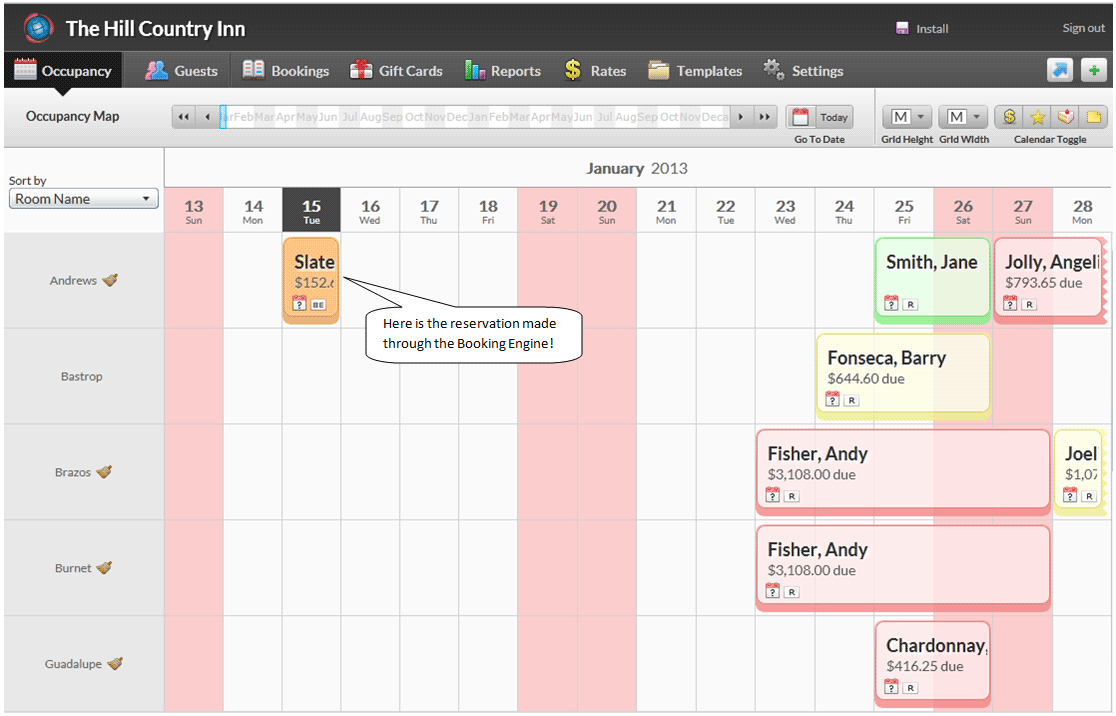 ---
Manage Your Inn
Managing and updating rates is a breeze in RezOvation Web. Need to increase all of your rates for next year? It only takes a few clicks! Update specific rates or all rates – it's your choice! Select specific rooms, specific dates or date ranges, and update rates, minimum night stay, or blackout dates.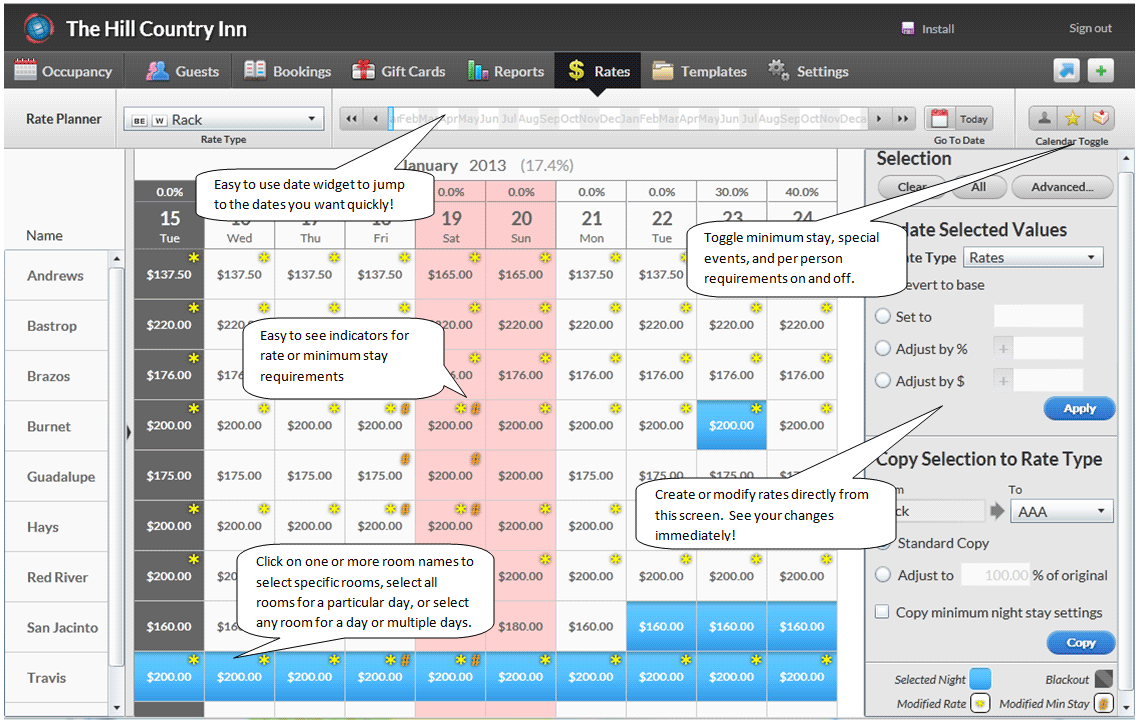 ---