RezOvation GT includes a link to the Webervations online reservation system. For information about the RezOvation GT Booking Engine, the real-time online reservation system which features seamless, real-time reservation integration to RezOvation GT, please click here.
Configure RezOvation GT to use Webervations
1. Go to the Configuration section (the gear icon) and Enable the RezOvation Server Sync. This will synchronize your data to our online portal, which also connects to Webervations.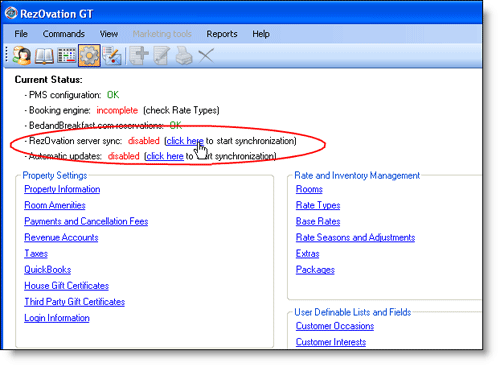 2. Select the Rooms link under Rate and Inventory Management.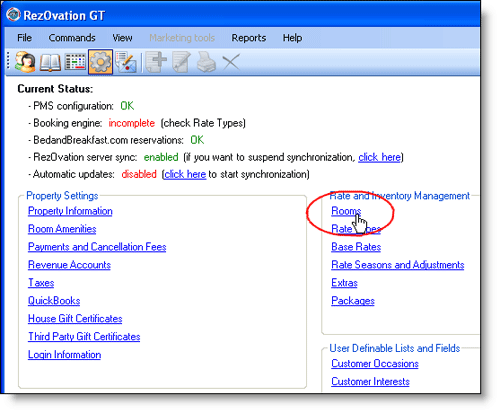 3. Confirm that your Room names match the names that you have entered in Webervations.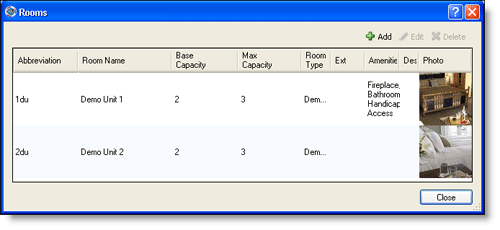 4. Select the Rate Types link under Rate and Inventory Management.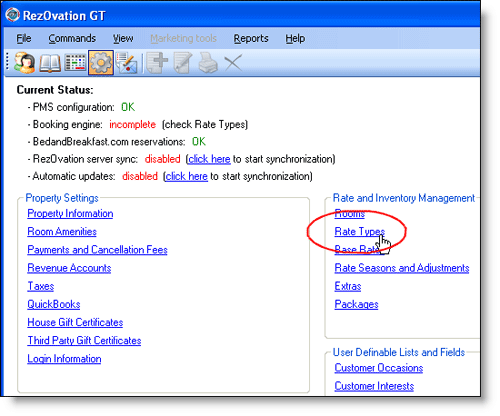 5. Select your Rack rate and click Edit.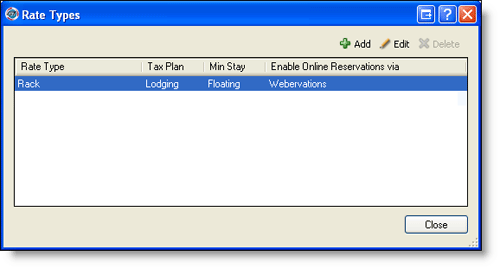 6. In the "Enable Online Reservations via", select Webervations. Enter your username and password (password is case sensitive), and click OK.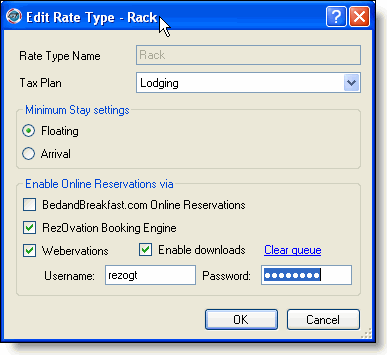 Configure your Webervations Account
There are a few things you need to configure in your Webervations account. Please contact Webervations for assistance with this configuration.
Set RezOvation as the upload provider, and set the upload authorization number to RZ3. These settings can be found by going to Availability > Rates > Uploads from the Webervations admin site.
Make sure that you have your correct password. Passwords for the RezOvation GT > Webervations integration are case sensitive. For example, you may be able to log in to the Webervations site by entering your password in lower case, but the password is probably a mix of upper / lowercase. If you enter the password in RezOvation GT incorrectly, uploads / downloads will not work.
Make sure that the room names listed in Webervations are exactly the same as the room names listed in RezOvation GT.